Ask yourself the following questions:
Are you a member of a private golf club but want to play other top courses around the country and world?
Have you exhausted many of your current contacts and connections limiting where else you can play?
Do you like playing golf with like-minded and highly successful professionals who share your love of the game?
Is it your dream to play the top 100 golf courses in America?
If you answered "yes" to any of these questions, then you need to get to know Noah DiPasquale and his organization called Epic Golf Club.
It is no mystery that golf has seen a resurgence with COVID-19 but to many people, especially the most affluent, golf is more than just a game…it can be a lifestyle, a journey, and a pilgrimage. There are currently around 9,635 golf courses in the United States, 300 of which are in Arizona alone. But when it comes to serious golfers, they want to play the best courses and will often schedule their own business and personal travels around such journeys. That is where Epic Golf Club comes in.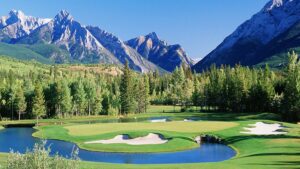 I had a chance to get caught up recently with Noah DiPasquale to learn more about his company and why so many people in the golf community are now excited about Epic Golf Club.
Epic Golf Club, headquartered here in Scottsdale Arizona, is an amazing story of an initial group of 20 friends and golf aficionados who back in 2018 decided there must be a better way to gain access to and play the best golf courses in the nation leading to what is today an exclusive 400+ member organization that now receives 250 new membership applications a week – of which only a small percentage of that number are accepted.
Word is clearly getting out.
Epic Golf Club's 400+ members now have access to over 550 golf clubs, 170 of which work directly with Epic for reservations. Epic also boasts access to 57 of the top 100 golf courses in the United States. But don't ask them for a list of their membership courses – that is strictly confidential, and each member must sign an NDA just to gain access to it. So how do members get access to these courses that Epic doesn't currently book directly with? Well, that is where their reciprocal membership model shines.
In order to become a member of Epic Golf Club, you need to be an existing member of at least one golf course – the more desirable the course the better. Why? Because each Epic member can be asked to host at least one round for another member once a month at their own club. This then allows you to request and gain access to other members clubs to do the same, and so forth. Naturally, this could create problems for members at the most sought-after courses which is why Noah both limits the total number of members and works to actively expand membership at those courses with the highest demand.
In addition to limiting membership growth, he continues to hire a growing team of member support (concierge) managers which currently includes two PGA pros on staff to help provide the best service possible for their members – which is no small task. Afterall, the average Epic Gold Club member is around 49 years old, earns close to one-million dollars a year, is a member of 1.6 golf courses, owns 1.9 homes, and travels around twelve times a year. In short, this can be a demanding group so providing the highest service levels is key here.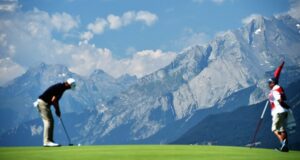 In order to become a new member of Epic Golf Club, prospects are currently required to complete a 2-tier process and receive the blessing of three internal people just to make the cut. At that point, they must pay an initial membership fee and then monthly dues. Any additional fees would be paid to the member courses you end up playing and depending on the course, the savings alone by being a member's guest can be significant. But becoming a member also provides you with additional benefits.
Epic Golf Club currently sponsors around thirty golf events per year – typically at top 100 golf clubs. Each event currently attracts around 80-100 Epic members. Noah is also creating a new affiliated but separate organization called the Epic Foundation which plans to work with such charities at the Make-A-Wish Foundation and Folds of Honor to help sponsor golf tournaments around the country where members and clubs can donate tee times to help these causes. You can learn more about this new organization at their soon-to-be-released website at EpicFoundation.us.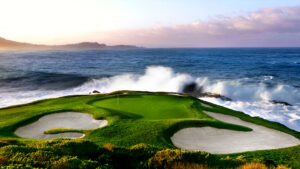 Access to exclusive golf clubs is clearly at the heart of Epic but for many members, the benefits can go beyond the game. When you are part of an exclusive group of some of the most successful CEO's, business owners, and professionals who all share a love for the game of golf, powerful networking and connections can be formed and as the old saying goes: "show me your friends and I'll show you your future." And speaking of the future, I also wanted to know from Noah where he sees Epic Golf Club heading.
Looking ahead, Noah envisions a self-sustaining organization that seems more focused on quality than quantity. In a world that seems driven by ever-higher numbers, Noah indicated that once membership hits the one-thousand member mark, they will likely stop and assess for upwards of six months before moving forward with adding additional members. He also envisions more extravagant golf trips, tournaments, and even getting member access to all of the top courses both stateside and internally. But all this seems to be leading to one overriding direction…
Epic Golf Club wants to change the way people access golf.
Epic's model is clearly based on reciprocal member access to each other's private and highly sought-after golf courses. But when you limit and highly vet your membership to a more prosperous community of existing golf club members, one has to wonder just how many more of these top courses will be willing to take Epic tee times directly for these members in the future? Epic currently books directly now with 170 courses but when word gets out that they strictly enforce a one-strike and you're out rule with members as it pertains to etiquette, I have to imagine that Epic members are exactly the type of players the best courses wouldn't mind directly filling their open tee times with moving forward.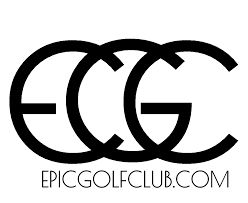 Some avid and well-healed golfers might read all this and think to themselves "But I'm already pretty connected now" which may be true. But looking forward, it's hard to deny what Epic Golf Club is likely to become in the months and years ahead and based on current member demand alone, I am quite certain most of these naysayers will regret not joining early on when they had the chance. If you don't believe me, just ask Augusta National what their waiting list currently looks like. Sometimes timing is everything in life and if you dream of playing golf at the top courses in the world, this might be your time.
To learn more about Epic Golf Club and apply for membership, visit their website at: EpicGolfClub.com
– Dustin Ruge
HOW WE CAN HELP YOU…
The Goldman Ruge Luxury Group provides luxury property owners, buyers, and sellers in Arizona with the highest level of service and support when dealing with one of the largest personal financial decisions our clients will make in Arizona. Our clients depend on us as their trusted advisors for all aspects associated with their luxury properties both including and beyond the home buying and selling processes by helping them protect and maximizing the asset value of their luxury properties. We primarily focus on luxury property sales in the Paradise Valley, Arcadia, Scottsdale, and Phoenix areas.
LET US HELP YOU…
FIND OUT WHAT YOUR LUXURY HOME IS CURRENT WORTH
RECEIVE A FREE COPY OF OUR PRE-LISTING GUIDE
SELL YOUR HOUSE QUICKLY AND FOR TOP DOLLAR
FIND YOUR LUXURY DREAM HOME IN ARIZONA NOW
IF YOU LIKE THIS NEWSLETTER, PLEASE FORWARD IT ON SO YOUR NEIGHBORS CAN SIGNUP FOR FUTURE MONTHLY UPDATES FROM COOPER'S CORNER BELOW…